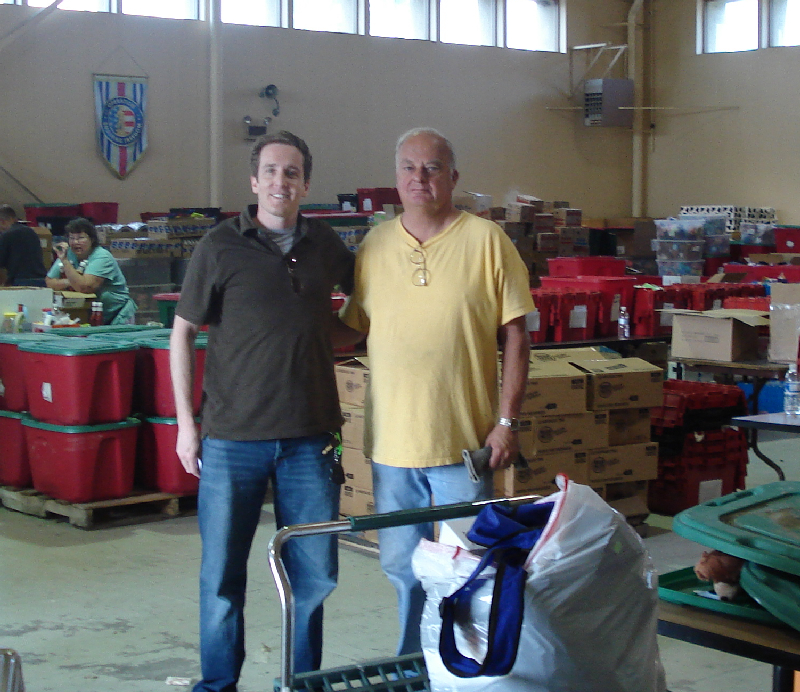 The Wagon has dropped off its contents at one of the two worthy organizations receiving our bounty: Operation Gratitude.
What I found fascinating about these care packages is that above all the other contents–the Girl Scout Cookies, the CDs and DVDs, the toiletries, and of course comfy tech t-shirts–it's the Beany Babies that stand out as most important to send to the troops. Why? I learned that when the troops give these little plush animals to the children around their stationed towns, those children tell the troops where the enemy is located. Who knew that Beany Babies would become part of the crucial currency for our troops' safety?
We received a warm reception from the all-volunteer corps; While Carolyn Blashek, founder of Operation Gratitude, was not present, the Director of Operations, Charlie Othold, was there to explain that 16,000-18,000 care packages are sent to the troops on each of their Assembly Weekends, and he welcomes those of you who live in the Los Angeles area and are over 12 years old to come and help pack those boxes. May 17th-18th is the next Assembly Weekend. The location is in Encino, but I am unable to publish the address due to homeland security issues. Please contact them directly for their address. Schwaggineers plan to attend en force! Please contact us here if you would like to join us.