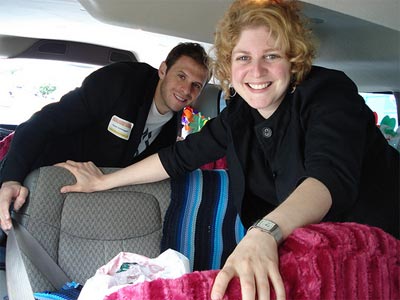 Jackson West gets it:
After years of going to tech networking events and trade shows, you end up with logo shirts and crappy hats. [...]

[The Schwaggin' Wagon]'ll take your unwanted promotional goodies and turn them into support for InnerKids, a Southern California nonprofit committed to instilling Buddhist mindfulness in the young. The message on which our youth can meditate: That you care enough to give them something you got for free.